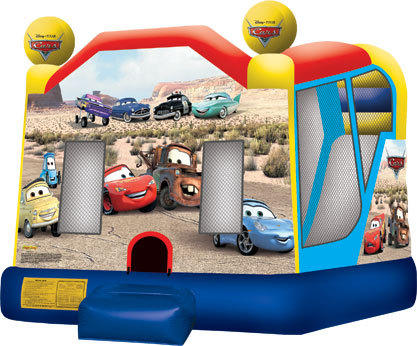 Cars
Cars Movie Fans Will Love it!
The licensed Cars C4 combo jumper provides hours of fun with Lightning McQueen, Flo, Doc, Mater and all of the gang from Carburetor County. Young fans of this animated stock car race can go for the Piston Cup with a dual wet/dry slide, or show off their imaginary driving skills with friends.
The Cars combo jumper sports brilliant graphics for a realistic, life-size experience. The licensed Cars C4 combo jumper is part of a line of Cars-themed products, including a Cars Double Lane Slide and Cars Speedway interactive unit.
See larger Images: