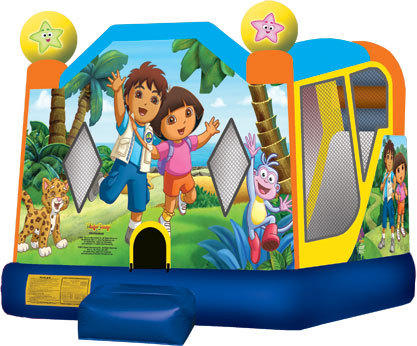 Dora and Diego
Explore it with Dora & Diego!
The licensed Dora & Diego C4 combo jumper provides hours of fun. Young fans of this dynamic duo can go on an exploration with a dual wet/dry slide, or show off their imaginary skills with friends.
The Dora & Diego combo jumper sports brilliant graphics for a realistic, life-size experience.
See larger Images: