Austin Texas Event Rental Pros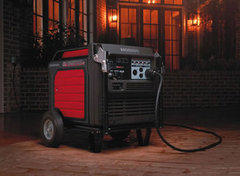 Silent Honda 6500 Watt Inverter Generator
Dimensions:
Outlets:
Monitors:
Silent Honda 6500 Watt Inverter Generator
Need a large power source? We got you covered with an 6500 watt Honda generator. For all of you folks that have no idea what 6500 watt running power does...this will allow you to run multiple items we rent all at once.
Copyright © . Bounce Around Austin Inc. All rights reserved.