Austin Texas Event Rental Pros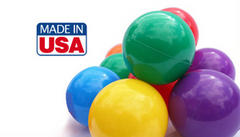 Fun balls
Dimensions:
Outlets:
Monitors:
Fun Balls
Turn any of our Bouncer into a "ball of fun"! Our balls are manufactured by FUNBALL and are made in the USA. These balls prevent over 99% of bacteria growth because they are made with GermBLOCK™.

1 unit has 500 balls.
Copyright © . Bounce Around Austin Inc. All rights reserved.