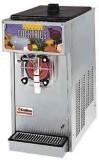 Margarita Machines
Margarita Machine Rental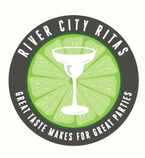 Developed by Bounce Around Austin for our customers! Our exclusive, private-label margarita mix is one-of-a-kind and the perfect complement to your party - make sure to inquire and reserve your machine today.
BOUNCE AROUND AUSTIN provides first-class service, superior products and sanitary equipment. We will deliver, set-up and provide thorough instructions on how to operate the machine. When the party is over, simply turn the machine off and we will do the rest. No cleaning is required on your part. The machine will be picked up as agreed upon by you and the scheduler.
We will provide one complimentary mix per machine rented. Additional mixes may be purchased for a nominal fee of $20.00 per jug Alcohol is not included.
How do you know how many machines you will need?
Guests Machines Mixes
Up to 50 1 1-2
50-100 1 2-4
100-150 2 4-5
150-200 2-3 5-6
Please notify us if there are stairs or difficult terrain to navigate as additional assistance may be required. (i.e. Steep inclines, rocky terrain, muddy ground – etc.)