Austin Texas Event Rental Pros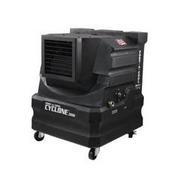 Port-A-Cool 2000
Dimensions:
Outlets:
Monitors:
Port-a-Cool Cyclone 2000
Adjustable louvers and centrifugal air delivery - no fan blades!

The Port-A-Cool Cyclone 2000 features a small footprint, just 24 inches wide and 31 inches tall, making it perfect for cooling tight spaces efficiently.
Copyright © . Bounce Around Austin Inc. All rights reserved.